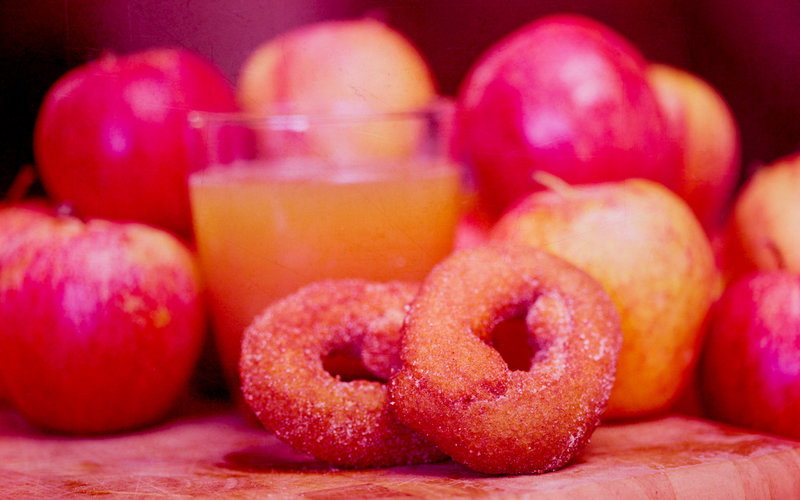 On donuts and cider…
When baker Julie Richardson was growing up in Vermont, Autumn Saturdays had a particular rhythm. First, soccer practice. And then, to the apple orchard for some cider and donuts.

"I would sit there and watch that machine — watch the doughnuts plop into the hot oil, go down the conveyor belt and plop out the other end," she says.

For many New Englanders — and for people across the country who grew up near apple orchards — it's just not Fall without cider and donuts. It's a combination that makes culinary sense: When cider is used to make the dough, Richardson notes, the acidity helps yield a tender crumb. And a cold, crisp glass of cider helps wash down the deliciously oily donuts, hot from the fryer — the autumnal version of milk and cookies.
Read on at The Salt.