Mission and Submission
"It seems to me that our three basic needs, for food and security and love, are so mixed and mingled and entwined that we that we cannot straightly think of one without the others," M.F.K. Fisher writes in the Art of Eating. The best food writing is not just about what's on the plate, but is, like all literature, also interested in language, psychology, and the most pressing issues of the day. The Inquisitive Eater: New School Food provides a forum for artists and academics to explore the intersections between food and family, the environment, politics, economics, social justice, and media.
Submit your short stories, personal essays, poems, reviews of books, movies and TV, visual art, multi-media projects, and academic work. Cross genre is absolutely okay. Specific submission guidelines for each section are outlined in the "Submissions" section.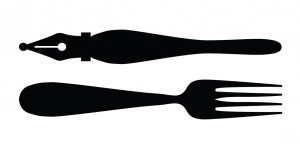 ---
A Few Notes About Categories
Food News: A rolling blog intended to cover the most recent and relevant publications, findings and events related to the food world.  Short essays and links will be provided for up-to-date content.  If you would like to announce an event or outside publication on our Food News blog, please contact us (inquisitve.eater [at] gmail.com).  Submissions are limited to 500 words with link.
Think Tank: Highlighting essays, articles, and op-eds by scholars, practitioners, and advocates, "Think Tank" will provide a forum for researchers, writers and readers to engage with food-related topics ranging from politics and policy to social issues and debates on culture, history, health, justice, the environment and sustainability.  Submissions limited to 5,000 words.
Profiles & Interviews: Chefs, restaurant owners, and cookbook writers are among the many we hope to profile and interview, providing a behind-the-scenes look at those in the culinary world.  Submissions limited to 1,000 words.
Books & Media: Current reviews of books, movies and anything pop culture.  Love or hate the new David Chang cookbook?  Write in and tell us why.  Submissions limited to 1,000 words.  Also, if in the New York area and interested in completing book reviews for The Inquisitive Eater, contact us at inquisitiveeater@newschool.edu.