with hurt feelings,
and good intentions.
i feast off my sins,
and fast for your forgiveness.
i needed him at lunch but
i wanted you for dinner.
---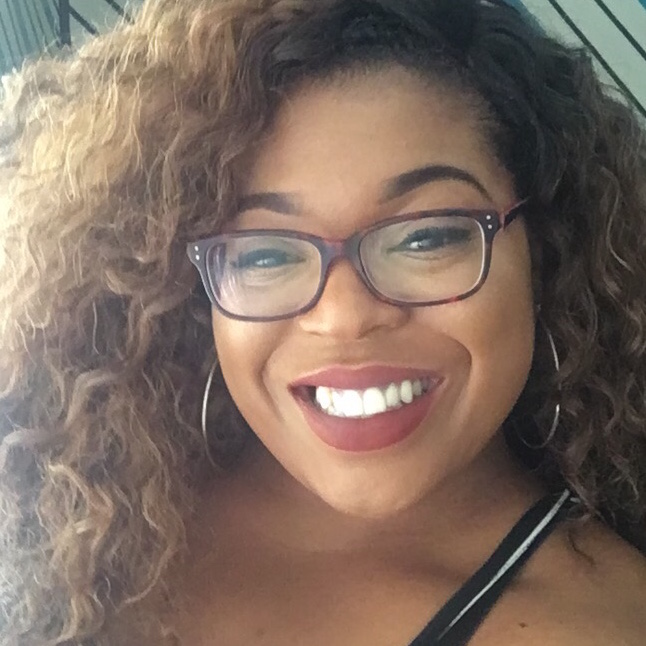 Born and raised in Amityville, NY (yes, that Amityville), Shaniece Devieux has been writing poetry since her first school-supply-list-required composition notebook. She received her BA in English Arts from Hampton University and is now attending The New School for her MFA in Creative Writing. When she isn't spending her evenings in the West Village, she works as a TA for the cutest kindergarten class in all of Long Island. She hopes to one day write a book, own a Malibu Beach house, and be featured on a Beyoncé album in no particular order.
Featured image: "A woman is being admired by two men, one of whom is taking a closer look through a quizzing glass" an engraving after Domenico Maggiotto.