Come to terms with the materiality of tongues of all persuasions.
Lover : she may say to you,
in the chill of greengrey evenings, dismal with ugly clouds,
that cups of hot water will be sufficient to pacify you.
Whisper to her, "Usually. But I am too accustomed to
keeping the company of unhappy women."
Beards and grains of wood swirl mystically
—when hauntings appear in their chains and jewels reeking of ozone
you must sit down, eat, and discuss new ways of living without god.
It is not autumn all the time, though goodbying.
You lay your leopard carpets, leopard carpets with the faces
of dead Habsburgs in their spots. Sit. Stay a while.
Whisper, "I have been collecting iller and iller fitting pants."
First kisses! Remember. Hormonal feints.
"Puberty : it's a helluva drug!" Be careful.
Krazy Kat Goes A-wooing is playing on the old TV.
"Something dead," in a midnight thought you think—
"Something dead should not be, if it must be dead,
so soon dead." Sea salt. And lemon. And parsley.
Is this it? Your whispers—can you speak?
Whispers : "I've been trying to find the right diet
to make my sweat sweet-smelling." Oysters. Though expensive.
But the garden : it is filling with babies. And. "One must
make oneself feel classy, mustn't one?"
Oysters go with no wine at all.
Waves. Waves. Unhappy women : the aphrodisiac
is that bitterness remains edible. A whisper in return,
"Hold old are we? I'm shy about my age? Shy about the paleness
of my lips? Why can't you be shy about… this… ritual?"
And what does our oyster say?
"Touch. I have a beard because I am wise. I have died
so others may live." We all begin to laugh or rather to tickle.
---
Daniel Horowitz is The Inquisitive Eater's Poet of the Month for January 2018.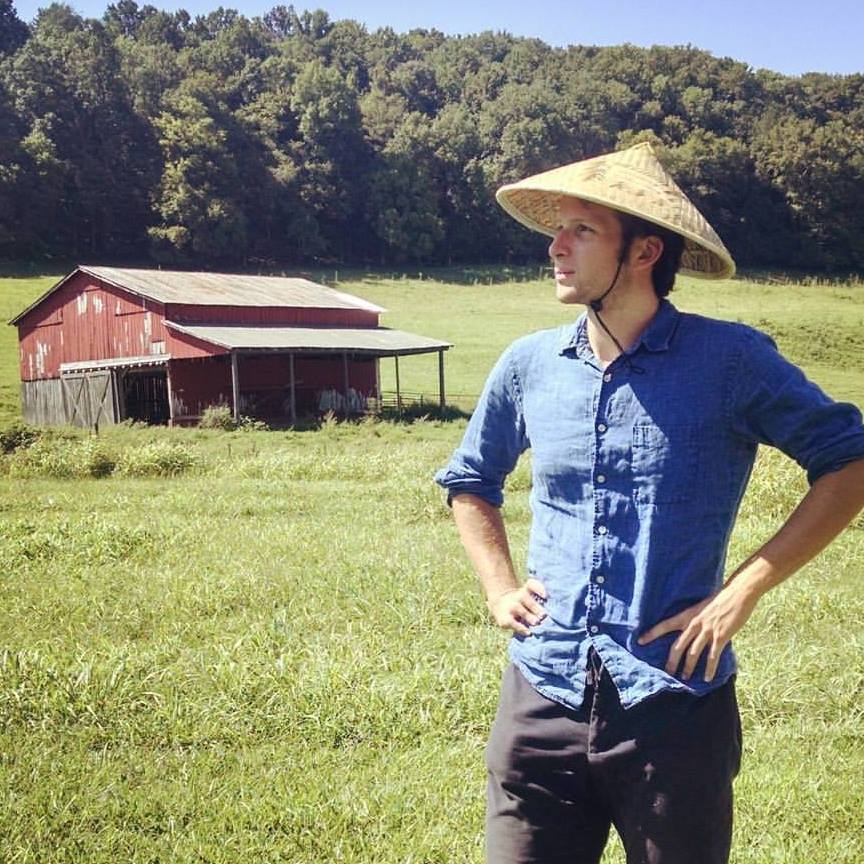 Daniel Horowitz is a farmer, teacher and writer from New York City. His heart lives in New Orleans, where the swamp of dreams speaks in the burst bubbles of an alligator's last breath. Meanwhile, he pursues his MFA in Creative Writing from the New School and learns from children in Brooklyn Public Schools what the trees say in Prospect Park. His chapbooks, Chorus: A Poem for Voices and becuz can be found on Amazon.com (and if you ask him), learn more on his website lettersandessays.com, send cash not gifts.
Featured image: "Sandra Bruno Straightens a Pillow in the Immaculate Living Room of Her Family's Home at 39 Neptune Road" from The U.S. National Archives