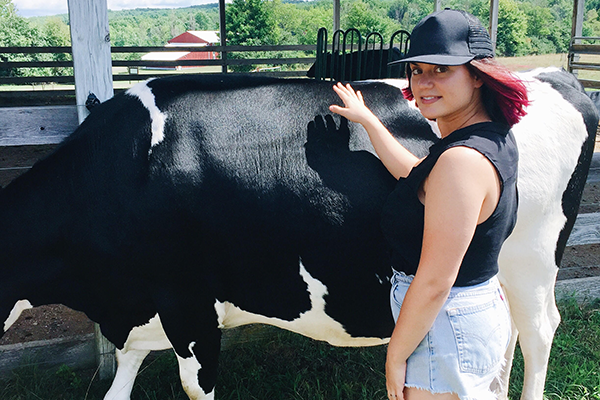 In September when I began dabbling in veganism and in YouTube, I came across Nicole Coulter, a vegan chef with colorful, tasty, and inventive recipes. I knew instantly that I'd want to cover her in The Inquisitive Eater's Profile of the Month series. She has a vast amount of knowledge, creativity, and a knack for making all food look delicious. Here's Nicole in her own words about her channel, her journey as a vegan chef, and the joys of a plant-based lifestyle.
HR: What was it about veganism that initially drew you in? Why did you choose to become vegan?
NC: I was initially drawn towards veganism for the health aspect of it. I went down a deep hole of research and was inspired to start looking into the vegan lifestyle to discredit it, but all the research I did actually did the opposite. A few days later I went vegan overnight. I had seen and read too much for me to continue to eat meat, dairy and eggs. I also found out about the environmental impact animal agriculture has on our planet and how much it depletes our water, land, and pollutes the air we all breathe. Then I started to wonder why we were raised to view some animals as edible and some as lovable. It felt hypocritical to stop and pet every dog I passed on the street, and then go home and cook chicken for dinner, and buy clothes and shoes made from cow's skin. It just didn't make sense. I actively choose not to support one of the most corrupt industries in the world. I have never felt better, and I'm never going back.
Video reference: My Vegan Story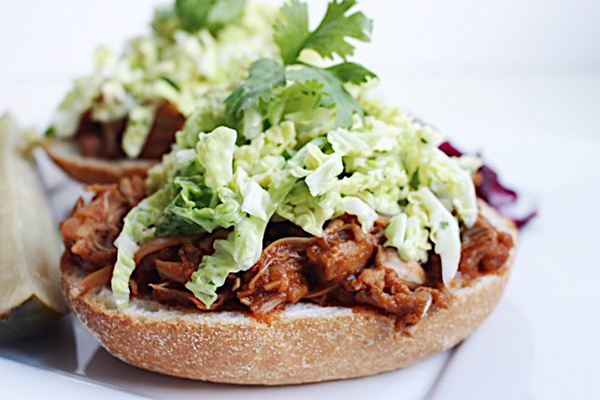 HR: How does vegan cooking exercise your creativity as a chef?
NC: It has made me SO much more creative in the kitchen! It's allows me to think about food and flavors on a completely different level. You realize that spices and aromatics like garlic, onion and herbs are what actually give meat all it's flavor. Which means you can apply that to anything: tofu, lentils, legumes, mushrooms etc. The techniques for cooking meat and dairy have already been discovered and perfected in every way possible in the culinary world. Vegan cooking is a whole other ball game. New methods are constantly being discovered. Especially within the mock meat and cheese companies like Gardien, Field Roast and Beyond Meat. It's amazing what is being done without harming or involving animals at all.
Video reference: Vegan Scallops with Mushroom Risotto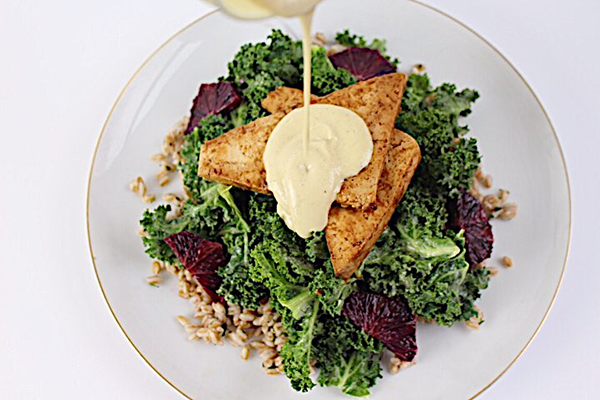 HR: How has veganism changed your cooking practice?
NC: Being vegan has really simplified my cooking. That might shock some people, because if you aren't familiar with the lifestyle, it's very common to think of vegan cooking as being full of exotic and hard to find ingredients, and that couldn't be further from the truth. If you want to feel your best on a vegan diet, sticking to whole plant foods is vital. Focusing on simplifying your palate and honing in on nutrient-dense foods that satiate you is the key to long term health. I eat a lot of potatoes, rice, legumes, leafy greens, vegetables, fruits, nuts, seeds and tofu every once in awhile. I've learned to appreciate the flavor of foods in their natural form. At home I eat pretty simply, and when I'm cooking for the YouTube channel I tend to make things more exciting.
Video reference: What I Eat in a Day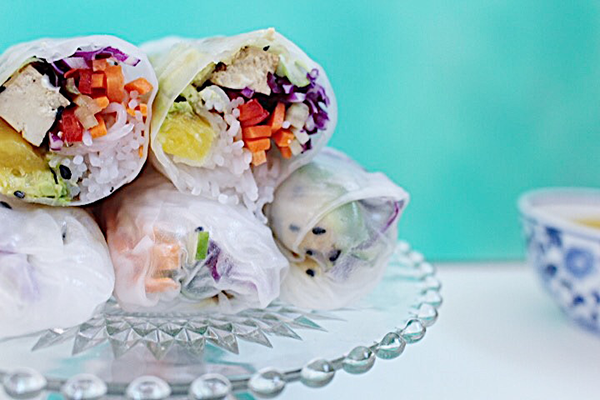 HR: What are the positives of the vegan YouTube community? What are the draw backs, if any?
NC: The positives are having a sense of belonging. Being vegan in your daily life can be challenging because we only make up about 1% of the entire population, so it's very easy to feel alone. YouTube gives vegans an outlet to share their vegan journey and lifestyle with the world and it can be a great place to share struggles as well. It's an amazing platform to introduce veganism to the world. I think most people going vegan today are people who watch YouTube or watch documentaries suggested by vegan YouTubers. It's also a great place to make friends with other vegans in the community. You are able to connect and chat with people you normally wouldn't meet in real life. With that being said, it can also be a very toxic environment as well. Militant vegans usually have the loudest voices and the biggest platforms, so people watch their videos and think they speak for vegans everywhere. These are the people who fulfill the classic "angry vegan" stereotype that leaves non-vegans with a bad taste in their mouth. Vegans tend to have varying degrees of crazy, and unfortunately the craziest ones get most of the attention and publicity. More often than not, the militant ones are shooting themselves in the foot, so to speak, because they don't make their lifestyle seem very appealing. It anything they are the ones who make people afraid of the word "vegan"..
Video reference: What I Miss the Most After Going Vegan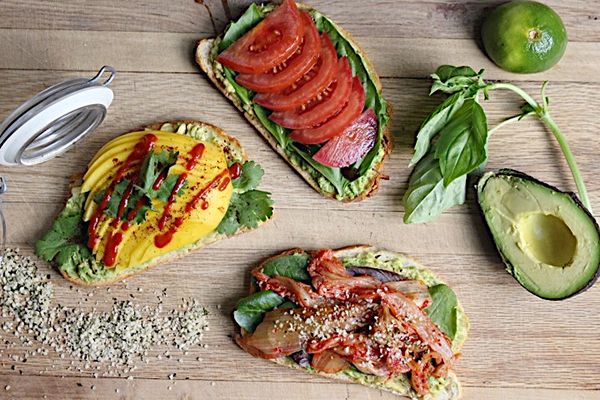 HR: What made you decide to share your vegan journey and talents as a chef online? What has been the best part of creating your channel?
NC: I started my channel before I went vegan back in 2015 because I was living in a city I hated, and I was bored out of my mind and needed a creative outlet. It gave me a sense of purpose and excitement that I hadn't felt in quite some time. I wanted to show people how rewarding and delicious cooking can be. After going vegan, that purpose shifted slightly. I want to normalize veganism and make it more accessible. My goal is to make the word "vegan" less scary. And even if people don't want to, or aren't ready to make the jump, I want them to have a judgement-free place to go and find encouragement. The best part of creating my channel has definitely been connecting with my subscribers! Even though it's corny and cliche to say…they are what keep me going. It's nice to find people who just get you. I am so comfortable showing them my weirdness. Maybe a little too comfortable…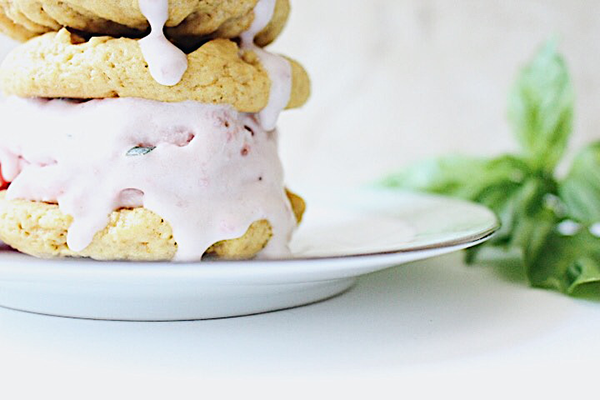 HR: Have you discovered a favourite recipe? What recipes do you make most often?
NC: My favorite recipe changes every few weeks. It all depends on what I'm craving at the moment. Usually it's some sort of potato, Mexican or Asian dish. I make a lot of sushi with steamed broccoli or braised bok choy, nachos with fat-free cheese sauce and some sort of bean concoction, and fries. Always fries.
Video reference: My Top 5 go-to Vegan Meals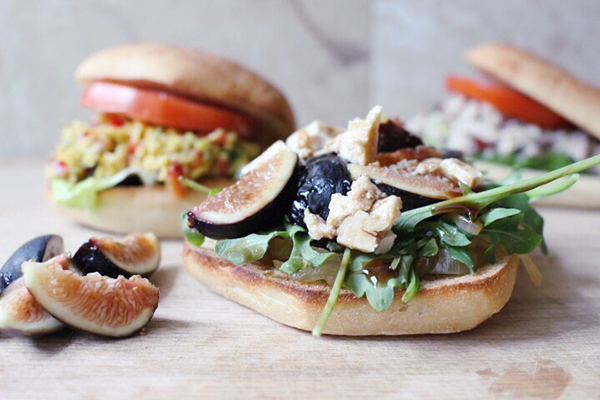 HR: Where are your favourite places to grocery shop? 
NC: When the weather is nice I love shopping at local farmer's markets. When the winter rolls around my go-to stores are ALDIs and Wegmans. ALDI has a great selection of organic, high quality produce and everything is insanely inexpensive. Wegmans is like a religion to people living in the North East. They're are obsessed. It's kind of like our version of Whole Foods.
Video reference: ALDIs Grocery Haul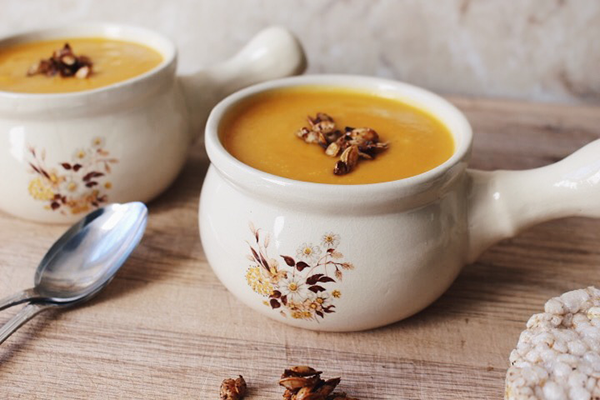 HR: If you had any advice for new vegans, or those contemplating going vegan, what would it be?
NC: There are just as many ways to eat vegan as they are to eat non vegan. Not all vegan diets are the same, and not all of them will work for you and your lifestyle. Do what works for you and what makes you feel the best. Don't turn to self proclaimed "health gurus" of instagram or YouTube for health advice. Don't turn to me for health advice. Do your own research and seek advice and counsel from credible vegan doctors and nutritionists like Dr Gregor, Esselstyn, McDougal, T. Colin Campbell and Dr Barnard. And watch documentaries like Forks Over Knives, Cowspiracy and Earthlings. Also don't expect a vegan diet to magically fix everything in your life. It will probably make your life better in some way, but don't turn to it to solve all of your problems. It's just food. Real change and progress starts in your mind.
Video reference: Vegan "Health" Community Online 
Find Nicole on YouTube, Instagram, and Facebook.
---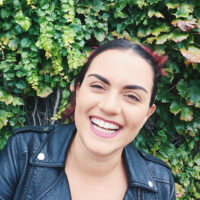 Nicole Coulter is a personal chef and aspiring food photographer based in Rochester, NY. She is the creator of More Salt Please, a vegan cooking and lifestyle YouTube channel, where she shares creative vegan recipes and tips on how to live a practical and delicious vegan life. Her main goal with More Salt, is to change people's negative connotation of the word vegan and to encourage rather than shame others into the lifestyle. And change the misconception of vegan food being flavorless and boring.
featured image via Nicole Coulter.