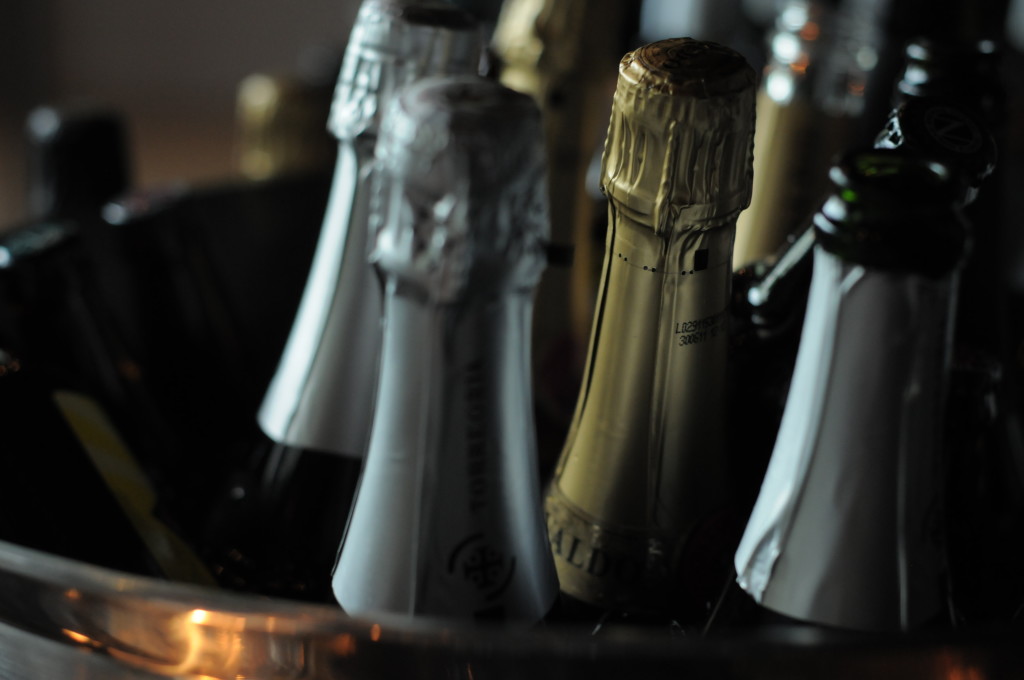 Measures

Even the names for champagne
bottles are sexy and sophisticated,
Jeroboam and Magnum after great kings
and we are in love, so we vow
to drink from each size in liters
except Primat and Sovereign
by the time we pass from this life
to the next, and we also promise
kings Balthazar and Methuselah
to synch up, die together, no lingering,
vintages fermented then cellared
Nebuchadnezzar and Rehoboam
then consumed, even if time is short,
Piccolo and Demi, tiny little girls
like wine, even if it is just one,
Solomon
or just two,
Salmanazar

even if it is just the one
we drink now
because it is
so let's make it last
Melchizedek, surely a myth,
as tall and heavy as a man
whatever we do.

---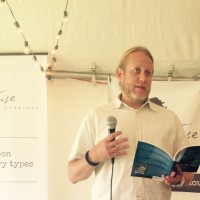 Seth Brady Tucker is a poet and writer originally from Wyoming. His recent work has been published or is forthcoming in Poetry Northwest, Shenandoah, Chattahoochee Review, Southern Humanities Review, Iowa Review, Pleiades, and others. Seth directs the Seaside Writers Conference in Florida, and lives and teaches in Colorado at the Lighthouse Writers' Workshop and at the Colorado School of Mines where he teaches poetry and fiction to engineers and scientists.
Seth's work has won the Eric Hoffer Book Award, the Gival Press Poetry Prize, the Elixir Press Editors Prize, the Bevel Summers Fiction Prize, among many others, and he is the author of the books, Mormon Boy (2012) and We Deserve the Gods We Ask For (2014).