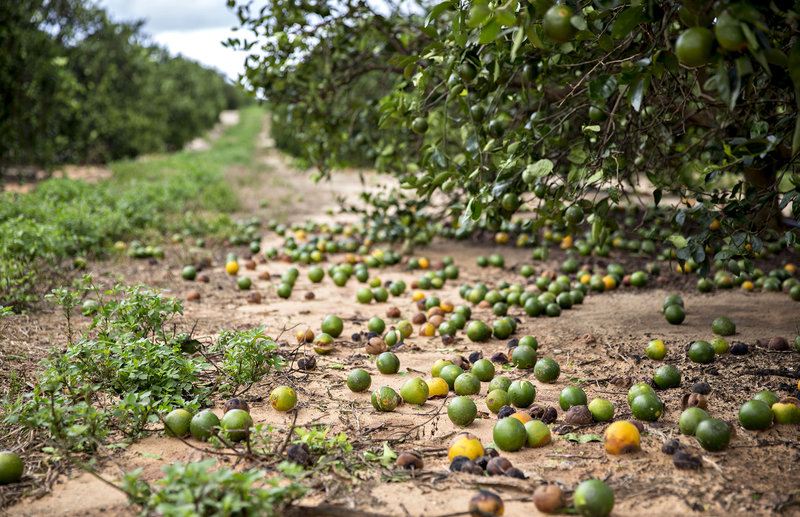 The effects of Irma on agriculture…
When the worst of Irma's fury had passed, Gene McAvoy hit the road to inspect citrus groves and vegetable fields. McAvoy is a specialist on vegetable farming at the University of Florida's extension office in the town of LaBelle, in the middle of one of the country's biggest concentrations of vegetable and citrus farms.

It took a direct hit from the storm. "The eyewall came right over our main production area," McAvoy says.

The groves of orange and grapefruit were approaching harvest. But after Irma blew through, it left "50 or 60 percent of the fruit lying in water [or] on the ground," says McAvoy. Many trees were standing in water, a mortal danger if their roots stay submerged for longer than three or four days.
Read on at The Salt.