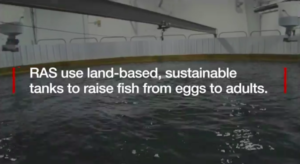 A more sustainable solution to a billion dollar industry…
Seafood has become the United States' second-largest trade deficit.

But researchers in West Virginia believe Americans can end their country's dependence on foreign fish – and cut down the carbon footprint of eating seafood – with "recirculating aquaculture systems".
Watch video at BBC.