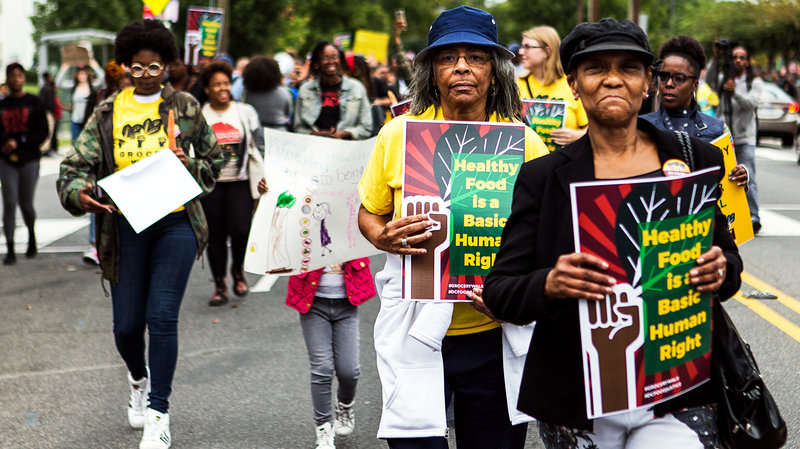 On food deserts…
Two miles isn't too far to march for a worthy cause, as people are prone to do in the nation's capital. But it is a long way to walk for groceries.

That's the impression organizers of a recent Grocery Walk in Washington, D.C.'s Anacostia neighborhood wanted to invoke when they gathered nearly 500 people to walk that far — wielding carrots and "food justice" signs — in the latest effort to address the intractable problem of food deserts. More than half of the participants were residents who live in or near the District's Ward 8, where a Giant Foods store is the only full-service grocer serving 70,000 residents, leaving fresh, affordable foods out of reach for many.

Nearly 40 million Americans live in communities with these so-called grocery gaps, where it is easier for people to buy grape soda than a handful of grapes, according to the U.S. Department of Agriculture.
Read on at The Salt.