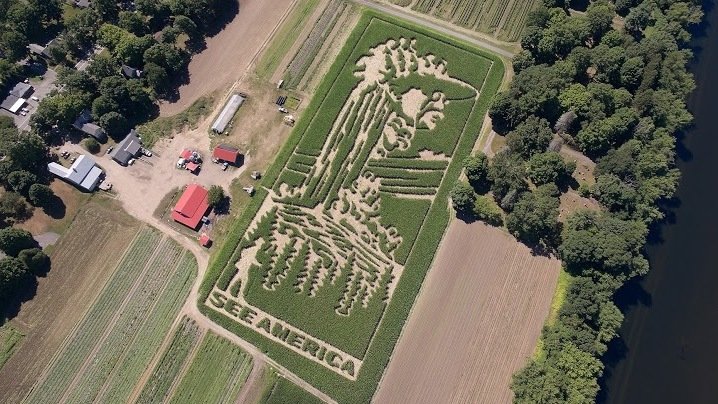 In the small town of Sunderland, Mass., is a 300-year-old, family-run plot of land that fuses fine art and farming.

Mike Wissemann's 8-acre cornfield maze is a feat of ingenuity, with carefully planned and executed stalk-formed replicas of notables such as the Mona Lisa, Albert Einstein and Salvador Dalí.
Read on and see some more pictures at The Salt.