The sartorial is, in civilization, erotic but redeemed in the reframing of dressing as more vinaigrette than concealing : this is consolation for the feminine made terrestrial. The tailor is the tool of both vanity and the flesh, like the low scream in the jungle is for both music and mating.
To clothe oneself is colloquial, otherwise it fails. That is the difference between clothed and covered.
Here the fabric, implications of sheer, are animated only by a linguistic rooted in the tongue, root of our temperatures. This is what we talk about when we talk about clothes. To fashion suggests form, the body you find readymade and yet you wish to make it : not just here but anywhere. Do I look better in my glasses, after all? After rereading Darwin? Have my objects overtaken me? Or do our adornments, specific as they are with human geometries, multiply the godgiven like buttons teem with fingers, zippers too. And a neck, no matter the vernacular, is in performance against "skin and bones."
To eat, in civilization, is hardly necessary. Survival is ornament to fashion, that is how advertising works.
---
Daniel Horowitz is The Inquisitive Eater's Poet of the Month for January 2018.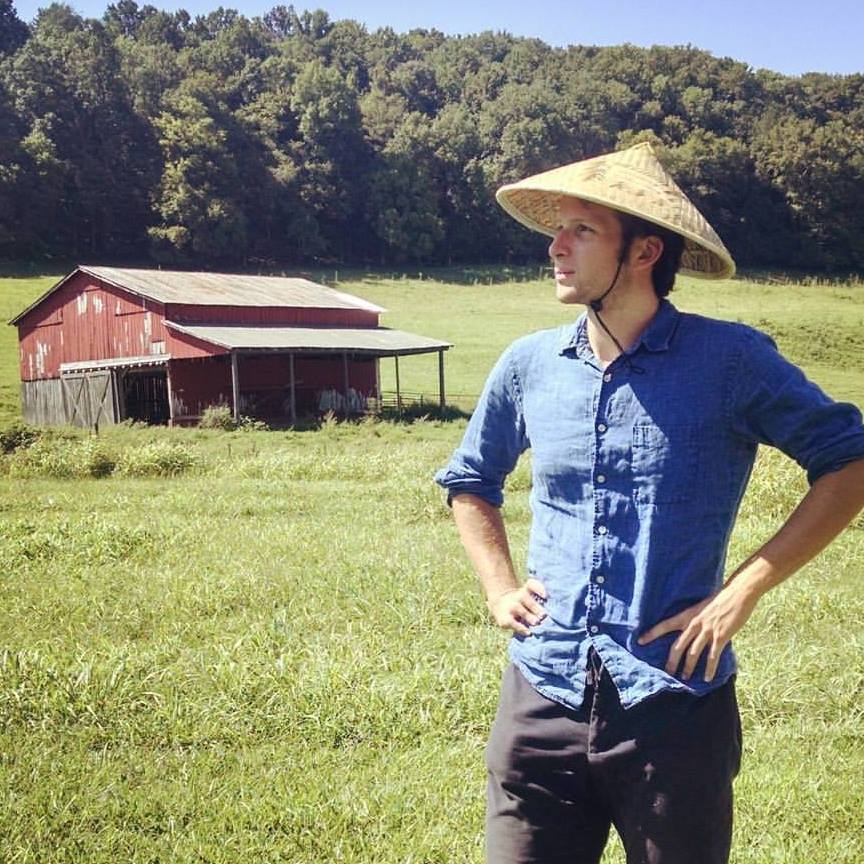 Daniel Horowitz is a farmer, teacher and writer from New York City. His heart lives in New Orleans, where the swamp of dreams speaks in the burst bubbles of an alligator's last breath. Meanwhile, he pursues his MFA in Creative Writing from the New School and learns from children in Brooklyn Public Schools what the trees say in Prospect Park. His chapbooks, Chorus: A Poem for Voices and becuz can be found on Amazon.com (and if you ask him), learn more on his website lettersandessays.com, send cash not gifts.
Featured image via Pixabay.