fatty cloud sunkissed
yellow juice orangutanging
acid tang tongue listed
catalogue kissing nude papers
stomp on sir if dancing
tamp on right on a pen
is who had to die so
i could be so pure
breakfast and broken slow slaw
yolk spread and oxen
heaving with hoes wore
blues in the stead of my room
that paraphernalia peripheral
of decision discarded gloves
pidgeon's doved dirtied and white
a glass of milk unmothered
staying for breakfast remains
boned dance afterpartied post-whorled
way the world ends she said
i'll bang if you'll whimper
---
Daniel Horowitz is The Inquisitive Eater's Poet of the Month for January 2018.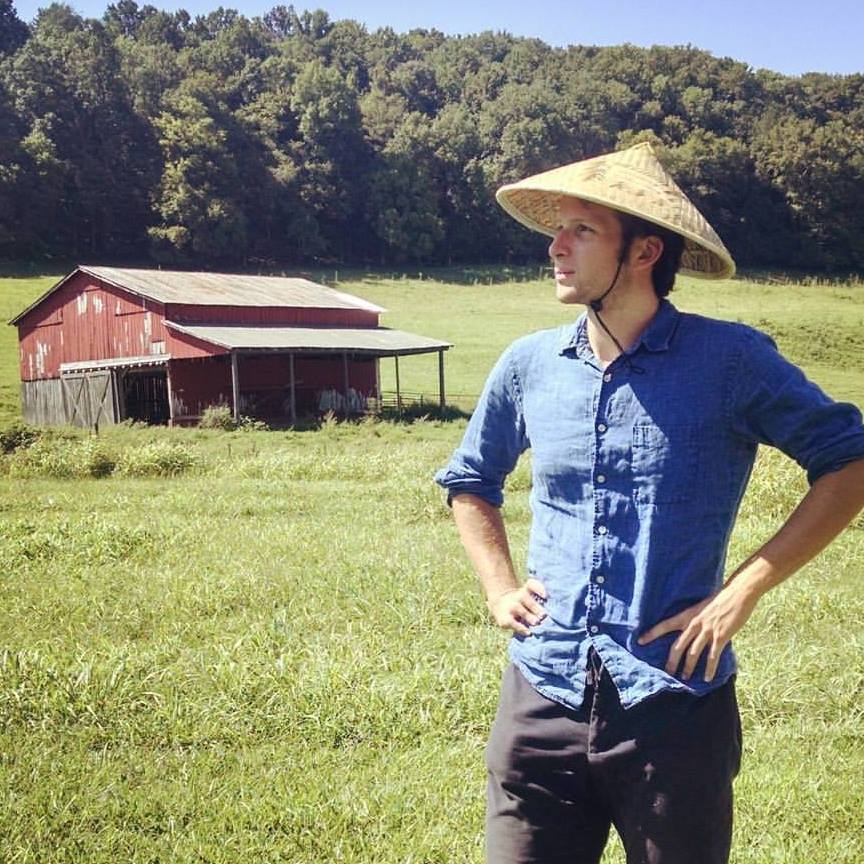 Daniel Horowitz is a farmer, teacher and writer from New York City. His heart lives in New Orleans, where the swamp of dreams speaks in the burst bubbles of an alligator's last breath. Meanwhile, he pursues his MFA in Creative Writing from the New School and learns from children in Brooklyn Public Schools what the trees say in Prospect Park. His chapbooks, Chorus: A Poem for Voices and becuz can be found on Amazon.com (and if you ask him), learn more on his website lettersandessays.com, send cash not gifts.
Featured image via Max Pixel.