Where was Bernard? She wiped spilled sugar
from the gold-flecked Formica table and began
preparing deviled eggs. Henrietta thought about the day
she'd told him the good news, right after the Herring Festival.
She ate a candied apple at the bar and he'd shouted,
"Sambuca for everyone!" And how months later she'd sat
at this very table, timing her contractions while anthrax
updates aired on CNN. He was getting his beard trimmed
at the barbershop when she called to say, "It's time!"
In the elevator at Mt. Sinai she knew not even morphine
could save her now. Bernard bought a bag of salted Fiji
almonds in the gift shop, and the male nurse warned him,
"None for Henrietta, only ice chips!" She hated the nurse
and the COURTESY COUNTS button pinned to his scrubs.
She hadn't eaten in twenty-four hours, and what she wanted
even more than Demerol were oysters. A dozen slippery
oysters nestled in those ice chips. The way she'd had them
at the café on Rivington Street the night she knew
she was pregnant. Henrietta put the plate of deviled eggs
on the table. She'd dyed the whites pink, and stuck sprigs
of something fragrant and green in the creamy centers.
Bernard phoned, he was running late as usual, "Don't start
without me." He said he was hungry for something
cooked with love.
---
Liora Mondlak is The Inquisitive Eater's Poet of the Month for December 2017.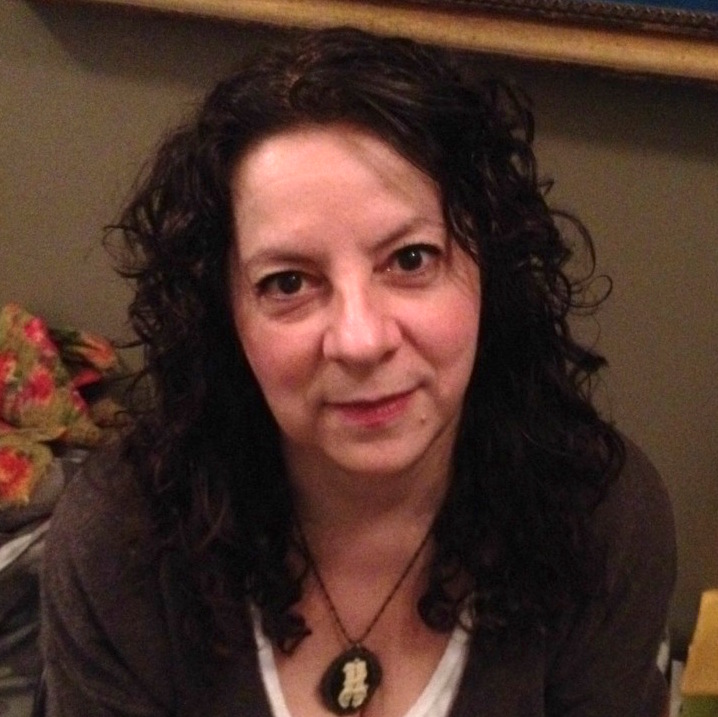 Liora Mondlak remembers accompanying her mother to the market in Mexico City, where she grew up. She remembers the chickens hanging by their feet, and the sawdust around her saddle shoes. Years later, she would return to the market to buy ground chameleon, a well-known love potion, which she uses sparingly.
She lives in New York with her teenage daughter, where she teaches art and poetry. Lioramondlak.com
Featured image via Pixabay.