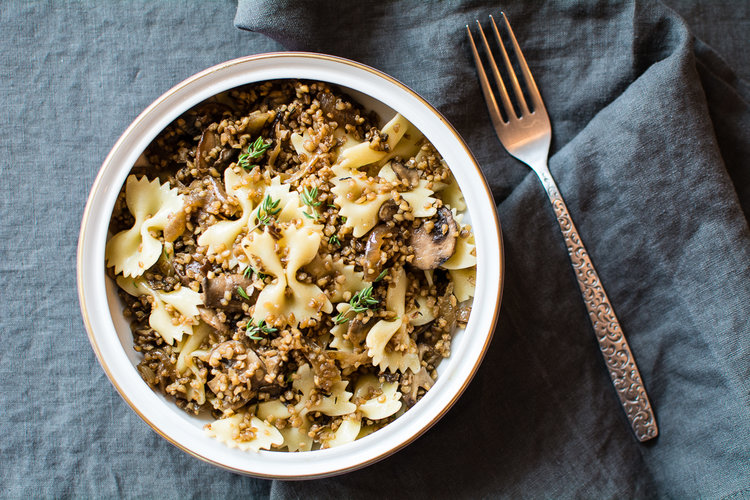 "There was a time when you could walk into any lobby in the Bronx and you would smell kasha," says Stacey Harwood-Lehman, a writer and the poet laureate of the New York City farmers markets. She's referring to the 1960's when the borough was home to a large Eastern European Jewish community, including her grandparents who emigrated from Russia to escape the pogroms.

The scent of kasha simmering away also perfumed her mother's kitchen at their home in Monsey, a town northwest of the city. "My mother wasn't an enthusiastic cook at all," Stacey says. Infact, when she was 12, her mother "called a moratorium on cooking and my sisters and I had to take turns preparing dinner." But her mother did have a handful of recipes she turned to, including kasha with brisket, which she took from the back of a box of Wolff's kasha.
Read on at Jewish Food Society.