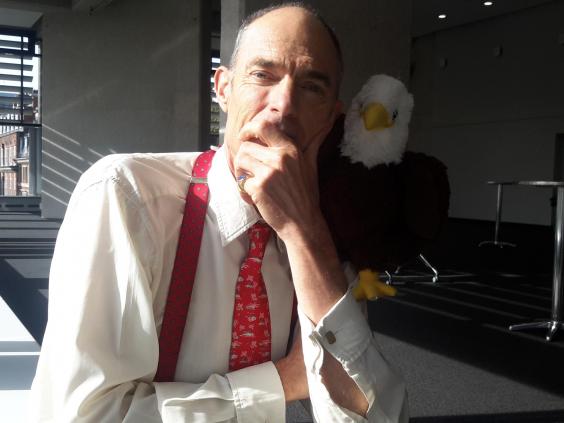 Chris Darwin, a wildlife advocate, discusses the environmental impact of eating meat:
Great, great grandson of Charles Darwin says we must change our diet to prevent more wildlife dying off.

Chris Darwin, 56, had come to London from his home in Australia for a groundbreaking conference attempting to tackle the growing crisis of the world's rapidly diminishing wildlife, and one of the key causes of that loss – worldwide demand for meat.

More than 50 of the best minds in the fields of ecology, agriculture, public health, biology, oceanography, eco-investment and food retailing joined forces over two days to brainstorm ideas on how to stem the rapid shrinkage of the natural world caused by damaging agricultural practices.

The Extinction and Livestock Conference, with at least 500 delegates, was the world's first ever conference examining how modern meat production affects life on Earth, and, put simply, it was designed to find ways to revolutionise the world's food and farming systems to prevent mass species extinctions.

"We have to stop this," says Mr Darwin, and he recalls how his great, great grandfather regretted on his death not having done more for other animals – a sentiment that shaped his decision to turn around his "self-indulgent, selfish" life, which involved working in advertising, and do something for the planet.
Read on at Independent.