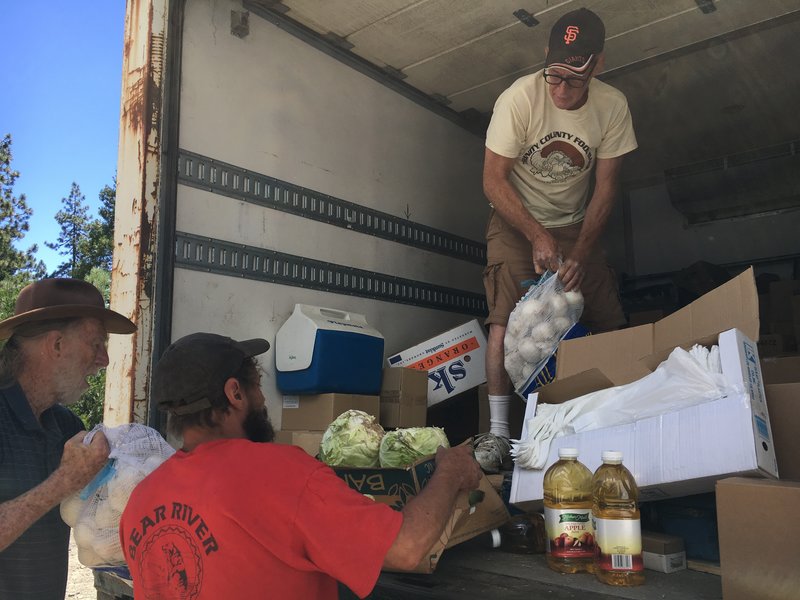 On food deserts…
Across the United States, more than one out of every 10 people is "food insecure," which means they don't know where their next meal is coming from. In Trinity County, a sparsely populated area in northwestern California, that number is closer to one in five.

Jeff England, director of the Trinity County Food Bank, is trying to change that.

The sun has barely come up in the tiny town of Douglas City, Calif. England and two other men are almost done packing a couple of trucks with food.

"We're loaded to the gills," he says, pointing to produce like cabbage, white onions and sweet potatoes, along with packaged and canned foods.
Read on at The Salt.