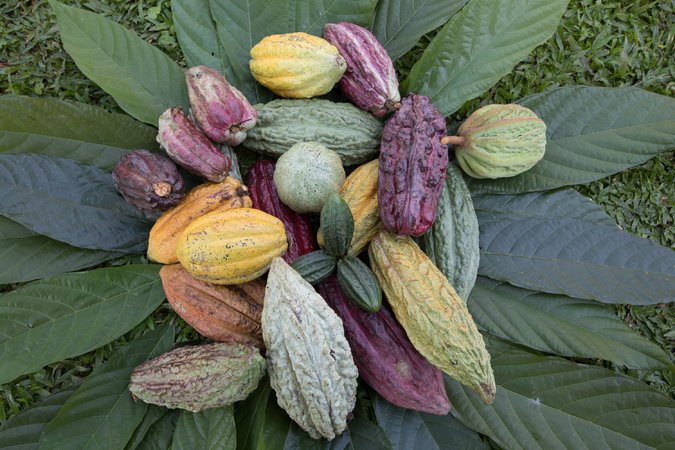 On diversifying chocolate…
The trees of the International Cacao Collection grow here in an astonishing diversity of forms, bearing skinny cacao pods with scorpion-stinger protrusions, spherical green pods that could be mistaken for tomatillos, oblong pods with bumpy skin resembling that of the horned lizard — all in colors ranging from deep purple to bright yellow.

Within each of these pods are seeds that yield something beloved by billions: chocolate.

But despite this diversity, few cacao varieties are widely cultivated, and that's a problem: Like many other crops, cacao is under constant threat from diseases and environmental challenges exacerbated by our tendency to grow only a few varieties with similar or identical genetic traits and defects.
Read on at The New York Times.