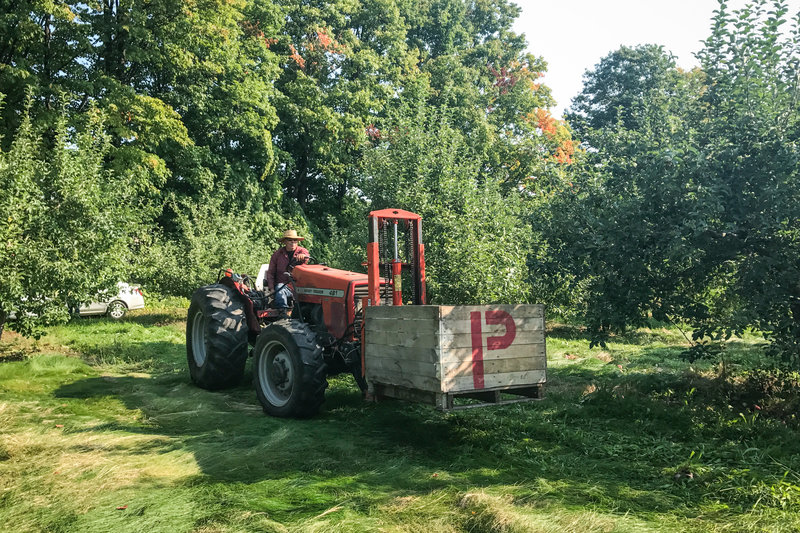 On some of the threats facing migrant workers…
On a recent, perfect morning at Johnson Farms in northern Michigan, workers climb wooden ladders high up into the trees, picking bags strapped across their bodies. The branches are heavy with fruit that glows in the morning sun. Their fingers are a blur, nimbly plucking fruit and filling bushel bags: about 50 pounds per load. It's hard, sweaty work.

Apple season was just getting underway on Old Mission Peninsula, a finger of land poking into Lake Michigan, dotted with lush farms.

The pickers range in age from 21 to 65, and all of them are Mexican. As in the rest of the country, growers in heavily agricultural northern Michigan rely overwhelmingly on migrant laborers to work the fields and orchards.
Read on at The Salt.