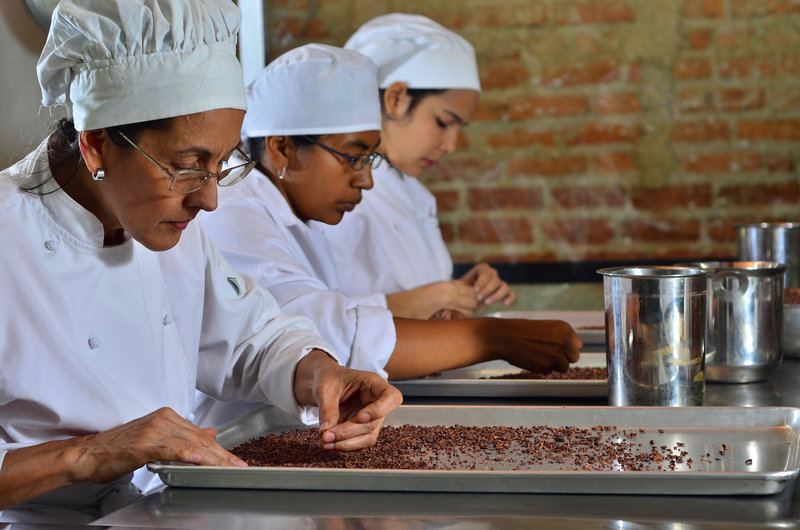 How one woman is fighting back against instability in Venezuela…
Even when things aren't going your way, there's chocolate: a universal balm if ever there was one. While cacao beans –– the precursor of a chocolate bar –– grow in many places, one country where you can find superb specimens is Venezuela.

Unfortunately, for well over a decade, the country has been in a downward spiral. One woman is working tirelessly to circumvent this new normal. Maria Fernanda Di Giacobbe is a Venezuelan chocolatier who has dedicated her life to proving that her country's cacao can propel an entire industry, even when the world around it is floundering.
Read on at The Salt.