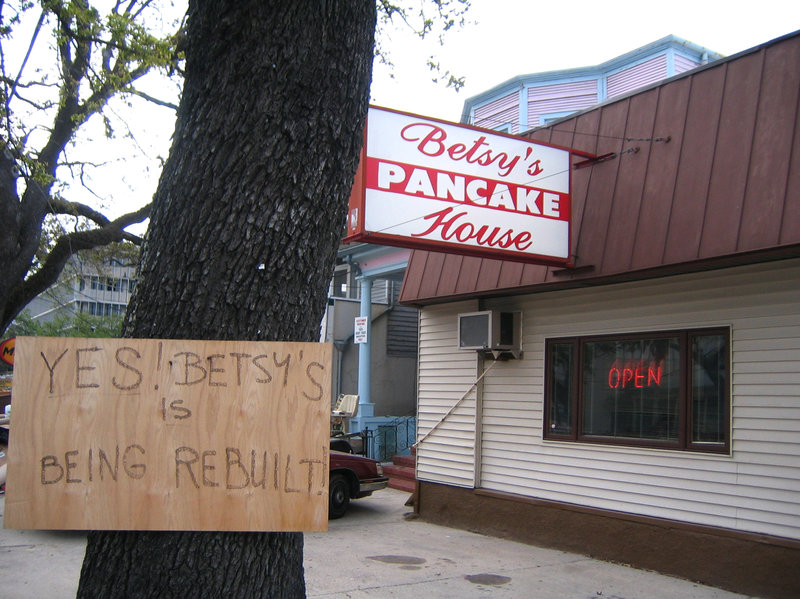 On the economic and cultural contributions of restaurants following disasters…
After Hurricane Harvey, it was no surprise that restaurants in New Orleans quickly became a hub for many local efforts to help.

In the long haul, though, it is restaurants in the very areas hard-hit by Harvey that will be their own sources of community self-help.

That's one lesson from New Orleans' experience after Hurricane Katrina, and it's one that translates to others facing monumental loss. It's the way restaurants, fancy and modest alike, become beacons, and how the principle of service reaches beyond hot meals and cold drinks.

First, though, those restaurants have to get back open. Restaurateurs have to find the means, and they also have to make the decision to do it. That's not always as simple as it sounds.
Read on at The Salt.