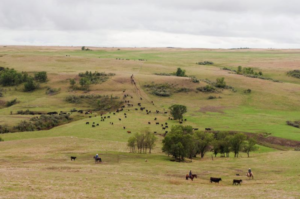 Drought impacts meat industry, too….
Hundreds of livestock ranchers in the drought-stricken U.S. Northern Plains are embracing what organizers say is the first lottery designed to provide some much-needed relief to their operations.

The prize? Tons and tons of hay.

Ranchers in North Dakota, South Dakota and Montana have been suffering through the region's worst drought in 30 years, which has withered grazing fields, causing a severe spike in the cost of hay to feed their animals.

While the ranchers search for affordable hay, some have been selling off cattle they cannot afford to feed. If the drought persists, cattle and beef prices will rise, livestock economists said.
Read on at Reuters.