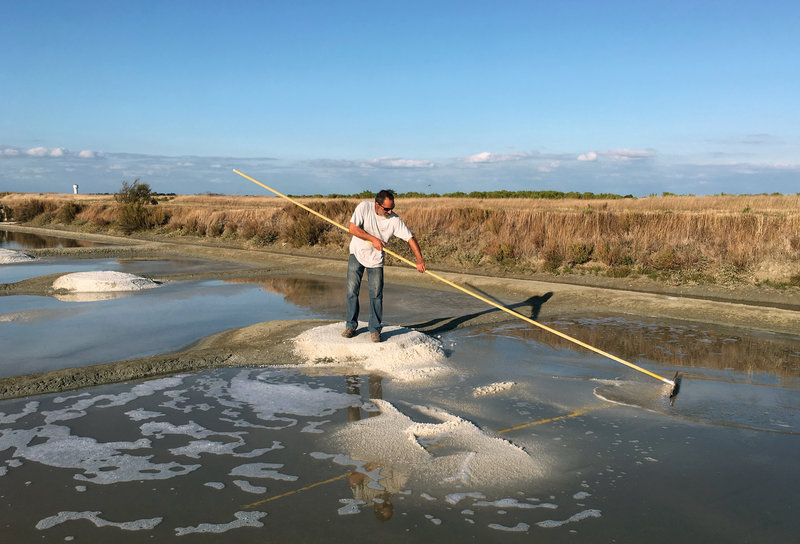 On the evolving salt industry…
It's a summer evening on the French Atlantic island of Noirmoutier. As the sun shimmers on the rustling marsh grasses, Hervé Zarka rakes in sea salt from shallow pools. He uses a simoussi, a 10-foot pole tipped with a flat board. Salt has been harvested this way since at least the seventh century, when Benedictine monks dug the canals that bring seawater into this marshland.

Zarka moved to Noirmoutier from Paris 25 years ago because he loves the ocean. Ten years after he relocated, he ended up becoming a salt-maker, or saunier. He says he is very happy with his surprise career.
Read on at The Salt.