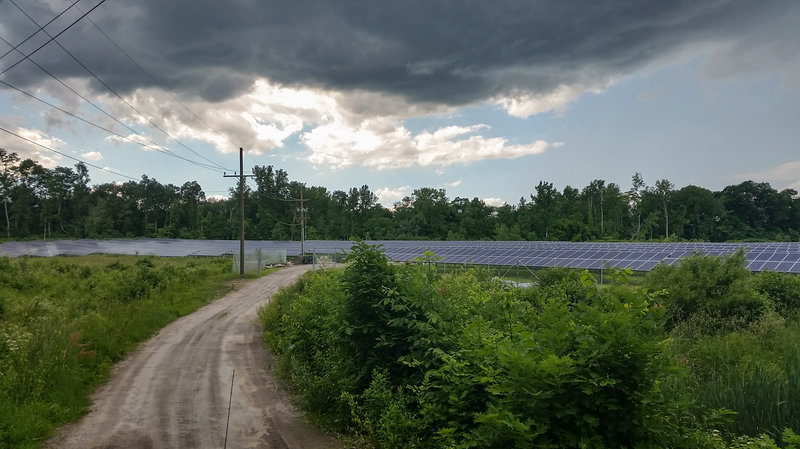 Making the transition from agriculture to solar farming…
As Kevin Sullivan slowly rumbles his pickup truck across his 60-acre farm near the Connecticut-Massachusetts border, he leans in and asks: "What's farmland?"

"You picture [a] cow," says Sullivan. Perhaps "Farmer Joe, like me." Maybe you think about my tomatoes and peppers, he adds.

But now, Sullivan and other New England farmers are turning their farms into sources of another kind of commodity – electricity. They are allowing utility companies to set up solar panels on their land, and in the process making some much-needed extra money.

Sullivan, like many New England farmers, had been struggling to make ends meet in recent years; a volatile market and slumping commodity prices have challenged many farmers in the region.
Read on at The Salt.