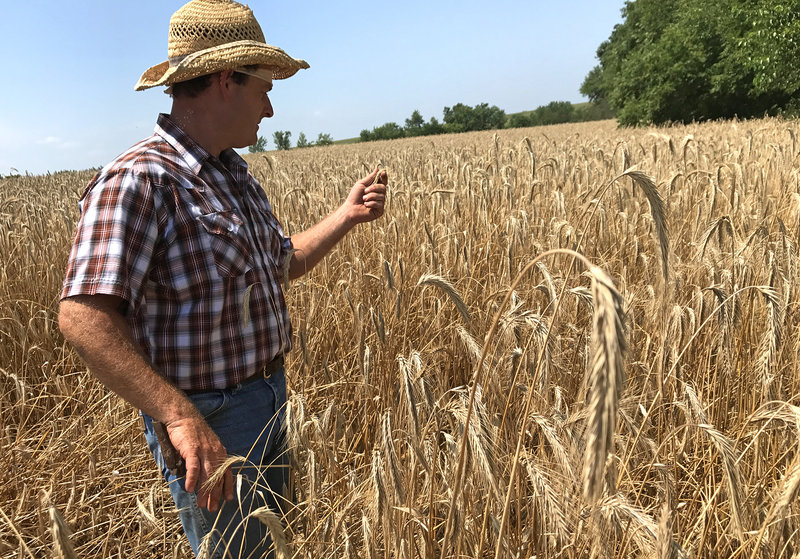 On the impacts of Land O'Lakes' SUSTAIN program…
Brent Deppe is taking me on a tour of the farm supply business, called Key Cooperative, that he helps to manage in Grinnell, Iowa. We step though the back door of one warehouse, and our view of the sky is blocked by a gigantic round storage tank, painted white.

"This is the liquid nitrogen tank," Deppe explains. "It's a million-and-a-half gallon tank."

Nitrogen is the essential ingredient for growing corn and most other crops. Farmers around here spread it on their fields by the truckload.

"How much nitrogen goes out of here in a year?" I ask.

Deppe pauses, reluctant to share trade secrets. "Not enough," he eventually says with a smile. "Because I'm in sales."

For the environment, though, the answer is: Way too much.
Read on at The Salt.