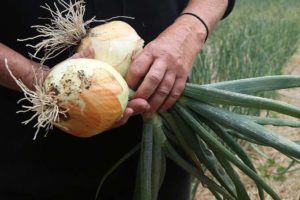 On the struggle to find the next generation of organic farmers…
Advocates of Bay Area agriculture and organics have been waiting to learn the fate of Star Route Farms since owner Warren Weber put his 100-acre Bolinas farm up for sale in 2013.

When news broke this month that the University of San Francisco has purchased the property that was the state's first certified organic farm, many responded with enthusiasm. "It's a symbol of the importance of farming and of farmland conservation," said Jamison Watts, director of the Marin Agricultural Land Trust. Not only is the land going to remain a working organic farm, but the university plans to use it to educate students.

Yet if the sale is an omen of the future of farming in the Bay Area — and organic agriculture in particular — it's a hard one to read. The unconventional nature of the deal, rather than the institutional buyer that purchased the land, may signal a future that Bay Area food lovers can look toward.
Read on at SF Gate.