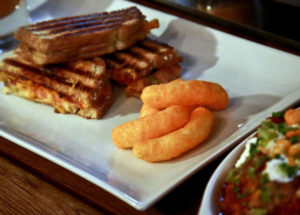 America's favorite junk food goes gourmet….
Gourmet fun or just plain cheesy?
A three-day pop-up restaurant devoted to Cheetos, yes Cheetos, opened in Manhattan on Tuesday, with every table already booked with diners ready to pay between $8 and $22 for such creations as Cheetos meatballs, Cheetos crusted fried pickles, Cheetos tacos, Mac n' Cheetos and even Cheetos cheesecake.

"I worked hard to incorporate Cheetos into every dish and not just say, 'Oh here's a dish with a sprinkle of Cheetos on top,'" said spiky-haired celebrity chef Anne Burrell, who was given the task of coming up with the menu for The Spotted Cheetah. "I really tried to think about the flavor of each Cheeto and what would pair really well with it."
Get cheesy at Journal Star.