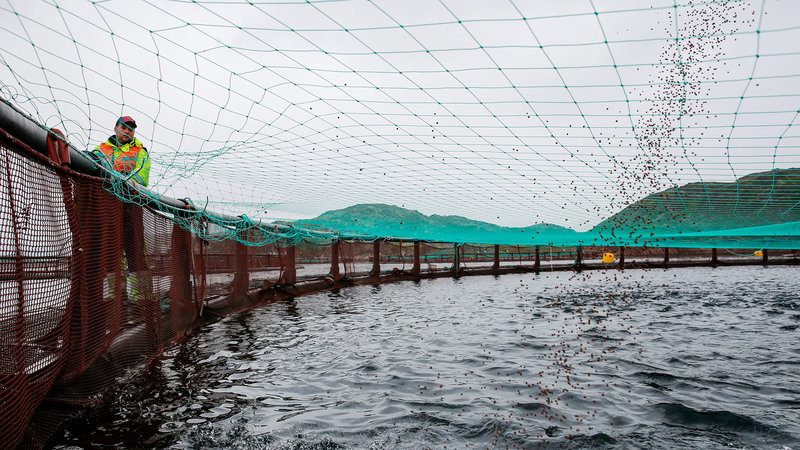 On the potential of aquaculture…
For years, scientists and activists have sounded the alarm that humans' appetite for seafood is outpacing what fishermen can sustainably catch.

But new research suggests there is space on the open ocean for farming essentially all the seafood humans can eat. A team of scientists led by Rebecca Gentry, of the University of California, Santa Barbara, found that widescale aquaculture utilizing much of the ocean's coastal waters could outproduce the global demand for seafood by a staggering 100 times.
Read on at The Salt.