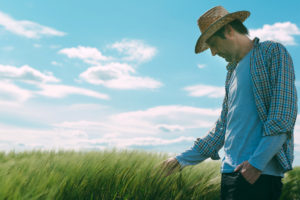 On funding healthier food….
Massive venture capital investments in food make for a steady stream of splashy, dramatic headlines.

Juicero raises $120 million; reporters discover you can "juice" their product without the help of the $400 machine. Hampton Creek raises $220 million; board members bolt after a series of scandals. Blue Apron raises $200 million; its IPO performs terribly.

But behind this high-profile obsession with the Next Big Thing, a number of impact investors are also raising capital for other types of food and agriculture projects that they believe have the potential to fix a broken food system.

A growing number of investment companies in this realm are now using capital to help ranchers switch to 100 percent grass-fed beef production, connect small farms to communities with little access to fresh food, and transition farmland used to grow commodity corn and soy to organic, regenerative systems.
Read on at Civil Eats.