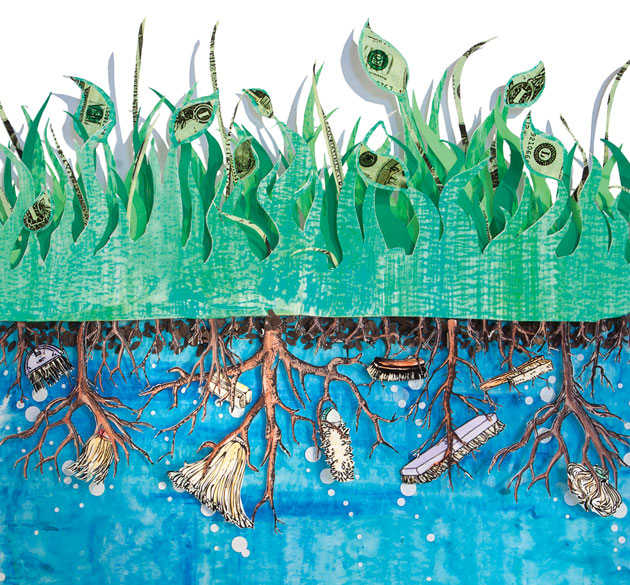 On the connection between farming and water quality…
If you pay state taxes in Maryland, you fund a program that gives farmers as much as $90 per acre—$22,500 annually for a typical corn operation—to plant a crop that's not even intended for harvest. This absurd-sounding initiative cost the state's coffers a cool $24 million in 2015.

Yet I come not to expose a government boon­doggle, but to praise an effort crucial to saving our most valuable fisheries. Let me explain.

Every summer, an algal bloom stretches along the Chesapeake Bay, the most productive estuary in the continental United States. As the algae dies, it sucks oxygen from the water, suffocating or driving away marine life. Cleaning up the dead zones would lead to more productive fisheries, increased tourism, and higher property values—benefits that would total $22 billion per year, according to the Chesapeake Bay Foundation.
Read on at Mother Jones.