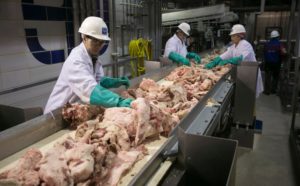 On Beef Products 'Pink Slime' lawsuit….
The Walt Disney Company said in its latest quarterly financial statement that it had $177 million in costs related to settling litigation. The announcement came just weeks after ABC News, a Disney unit, reached a settlement with a meat producer that accused the network of defamation for its reports about so-called pink slime, a processed beef product used as low-cost filler.

The company's statement, released on Aug. 8, said in a footnote that the $177 million charge was "incurred" in the nine-month period ending July 1, in addition to what was covered by insurance. It gave no details about whether that charge — or how much of it — was directly related to the processed beef product case.
Read on at The New York Times.