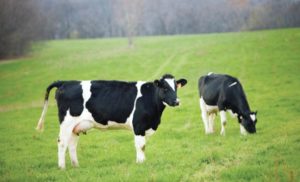 On the fight over dairy regulations in Wisconsin…
Wisconsin environmental officials are over-regulating large livestock operations, imposing pollution requirements that are tougher than federal law and arbitrarily changing runoff standards without going through the rule-making process, a trade association says in a lawsuit.
The Dairy Business Association filed the lawsuit in Brown County on July 31. It alleges the Wisconsin Department of Natural Resources has changed requirements for concentrated animal feeding operations to treat runoff. The department last year stopped allowing farmers to move runoff through patches of vegetation to filter pollution without going through the administrative rule-making process, the lawsuit said.
Read on at U.S. News.