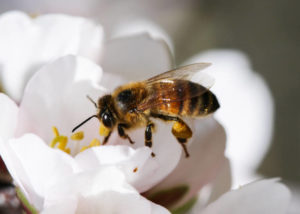 The trouble with honeybees in the U.S….
According to the WSU research team, the root cause of the U.S. honeybees' vulnerability to varroa is a dwindling gene pool that has left them short on genetic traits that help honeybees resist varroa elsewhere in the world.

"Honeybees aren't native to America," Cobey says. "We brought them here. But the U.S. closed its borders to live honeybee imports in 1922, and our honeybee population has been interbreeding ever since."
Read on at KQED Science.