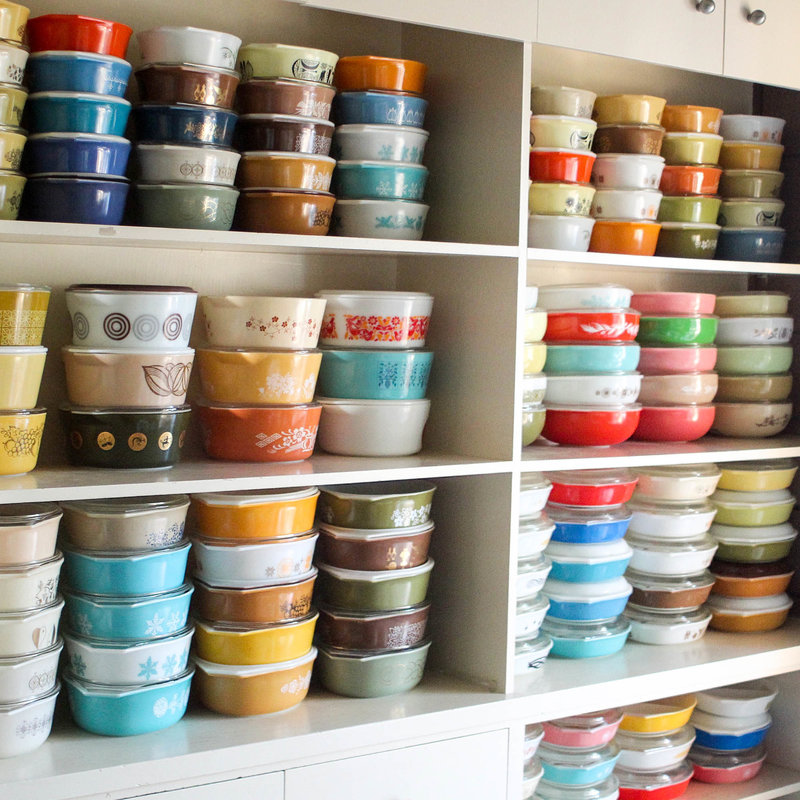 On the history of Pyrex…
In 1915, an advertisement proclaiming, "Bake in a glass!" appeared in the pages of Good Housekeeping. Corning Glass Works in New York had created a product that allowed food to be mixed, baked and served all in the same dish. By 1919, 4 million pieces of Pyrex — a new, durable glassware — had been sold to customers throughout the United States.

Compared to modern kitchen items, vintage Pyrex — which is heavy, increasingly expensive and not dishwasher safe — doesn't seem immediately practical. Yet people remain obsessed with the old Pyrex — not just to look at but to actually use.
Read on at The Salt.