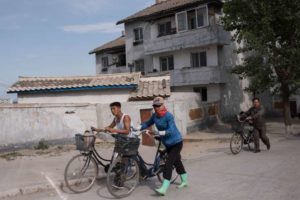 Food shortage in isolated nation caused by severe drought….
North Korea is facing severe food shortages due to the worst drought since 2001 with food imports needed to ensure children and the elderly do not go hungry, the United Nations' food agency said on Thursday.

The Food and Agriculture Organization (FAO) said rainfall in key producing areas fell well below the longterm average between April and June and badly affected staple crops, including rice, maize, potatoes and soybean.
Read on at MSN News.