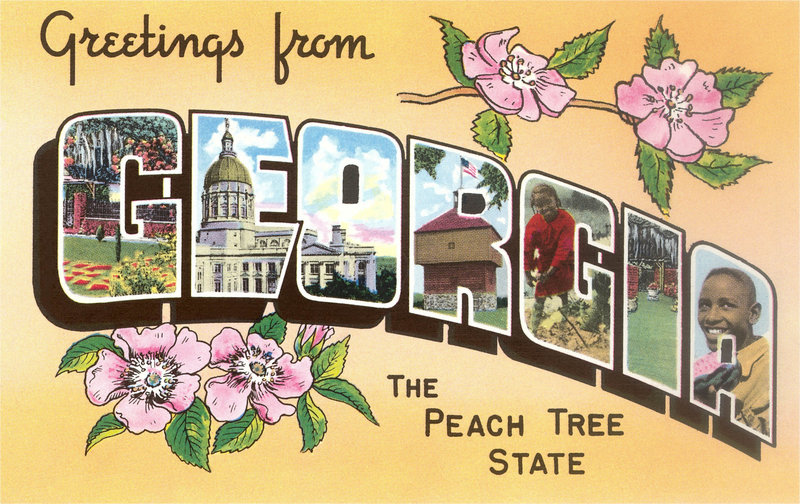 On the peach's ties to slavery…
During peach season, Georgia's roads are dotted with farm stands selling fresh peaches. Year-round, tourist traps sell mugs, hats, shirts and even snow globes with peaches on them. At the beginning of the Georgia peach boom, one of Atlanta's major roads was renamed Peachtree Street. But despite its associations with perfectly pink-orange peaches, "The Peach State" of Georgia is neither the biggest peach producing state (that honor goes to California) nor are peaches its biggest crop.

So why is it that Georgia peaches are so iconic? The answer, like so much of Southern history, has a lot to do with slavery — specifically, its end and a need for the South to rebrand itself. Yet, as historian William Thomas Okie writes in his book The Georgia Peach, the fruit may be sweet but the industry in the South was formed on the same culture of white supremacy as cotton and other slave-tended crops.
Read on at The Salt.