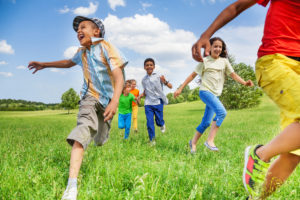 On reducing childhood obesity…
When it comes to childhood obesity, it might just take a village. Or that's the implication of a two-year, community-wide intervention in two low-income Massachusetts towns, Fitchburg and New Bedford, which took place between 2012 and 2014.

The effort focused on messages about: reducing screen time and soda consumption, replacing nutrient-poor foods with fruits and vegetables, increasing physical activity, and increasing sleep duration and quality at four levels (clinician, parent-family, organizational, and environmental) among low-income kids ages 2–12. And it resulted in small, but significant, reductions in obesity rates and increases in some healthy behaviors among some groups: In one of the communities, the prevalence of obesity dropped 2 to 3 percent among seventh-graders participating in the study, compared to control groups.
Read on at Civil Eats.