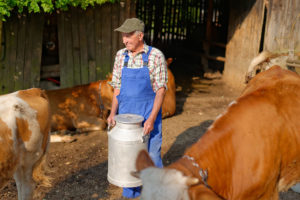 On the fight for food freedom…
Last month, Maine's Governor Paul LePage signed into law a bill that gives municipalities the power to regulate direct farm-to-consumer sales within their own borders. It's the third so-called "food freedom" bill—also often called "food sovereignty" bills—to successfully make its way into state law in the U.S.: the first one was signed in Wyoming in 2015, and the second in North Dakota this past April. A wide range of regulations can fall under the term food freedom, including cottage food lawsthat allow home cooks to sell their products to the public or donate rescued food without fear of liability. But food freedom proponents are hailing Maine's new law as a groundbreaking win, and one they hope is emblematic of the future success of their movement.
Read on at Civil Eats.