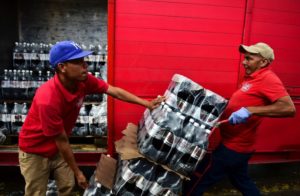 Soda may be more deceptive than you think….
William Lamar, the senior pastor at D.C.'s historic Metropolitan African Methodist Episcopal Church, is tired of presiding over funerals for parishioners who died of heart disease, diabetes and stroke.

So on Thursday, he and another prominent African American pastor filed suit against Coca-Cola and the American Beverage Association, claiming soda manufacturers knowingly deceived customers about the health risks of sugar-sweetened beverages — at enormous cost to their communities.
Read on at The Washington Post.