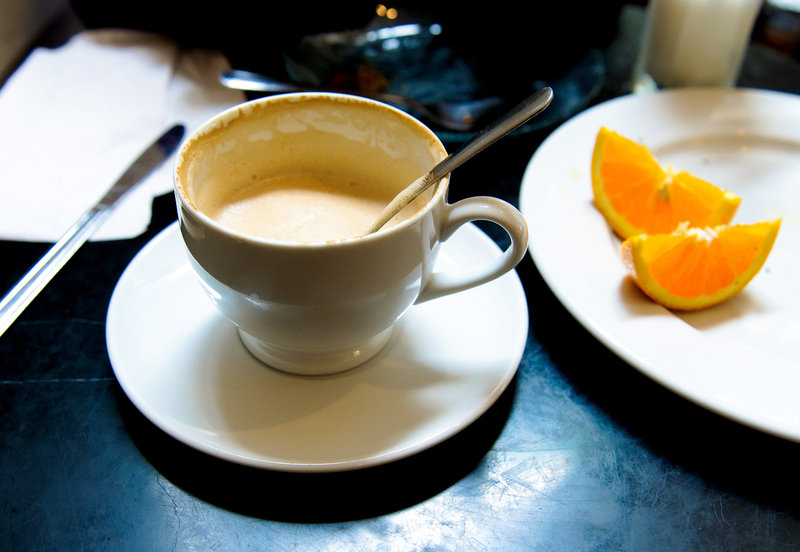 On Italian coffee culture…
Coffee — it's something many can't start the day without. In Italy, it is a cultural mainstay, and the country is perhaps the beverage's spiritual home.

After all, Italy gave us the lingo — espresso, cappuccino, latte — and its coffee culture is filled with rituals and mysterious rules.

Caffé Greco is Rome's oldest café. Founded in 1760, it's also the second oldest in all of Italy, after Florian in Venice.

On a recent hot summer afternoon, Caffé Greco was packed with tourists on settees upholstered in red velvet. They sipped coffee served on tiny, marble tables, while admiring 18th-century landscape paintings that hang along damask-lined walls.
Read on at The Salt.