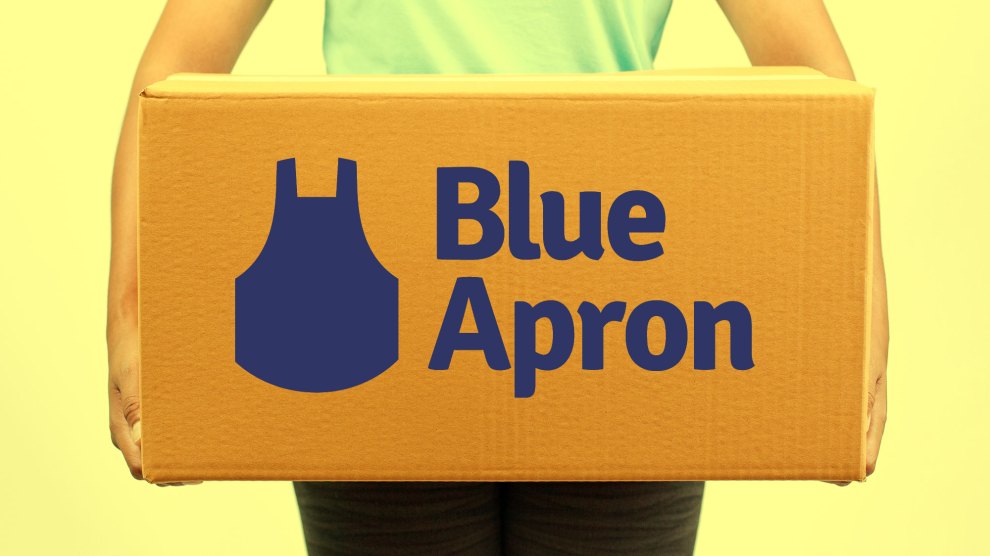 The particularly wasteful part of meal kits that almost no one is talking about…
People love to complain about the wastefulness of meal-kit delivery companies like Blue Apron and Hello Fresh. The baggies that hold a single scallion! The thousands of miles of shipping! The endless cardboard boxes! Those problems are annoying, but ultimately they're not environmental catastrophes: The baggies don't take up all that much landfill space, the cardboard boxes are recyclable, and it's not clear whether shipping meal kits is less efficient than transporting food to grocery stores and then to homes.

But there is a much better reason to criticize meal-kit companies—and as far as I can tell, few people are talking much about it. That's surprising, because it's actually the biggest (or heaviest, at least) thing in every meal-kit box: the freezer packs that keep the perishables fresh while they're being shipped.
Read on at Mother Jones.