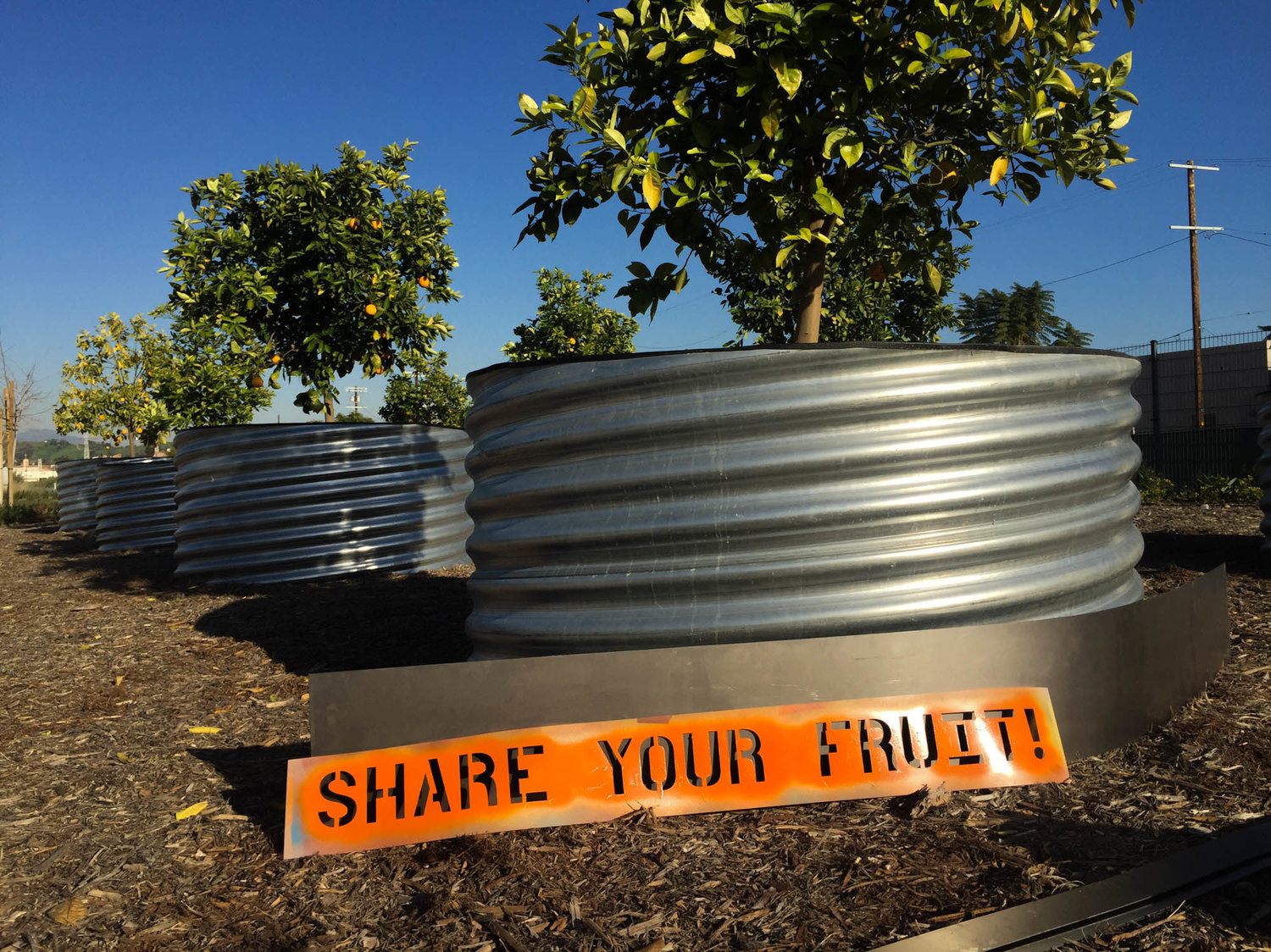 Public art meets urban agriculture…
The Stoneview Nature Center is a lovely new five-acre public park in Los Angeles with seven different types of orange trees, avocados, figs, grapes, lemons, blackberries, lemonade berries, and blueberries galore. An open path snakes around the manicured space. There's a birdhouse for quails to lay their eggs, a hotel for native bees to drop in, a hand-drawn maze on asphalt for the kids and picnic tables for the families.

The fruit is completely free to the public, though many of the trees are still in their infant stages and have yet to bear much fruit. Time, though, will do the trick. In a couple of years, the park will be teeming with produce.
Read on at The Salt.