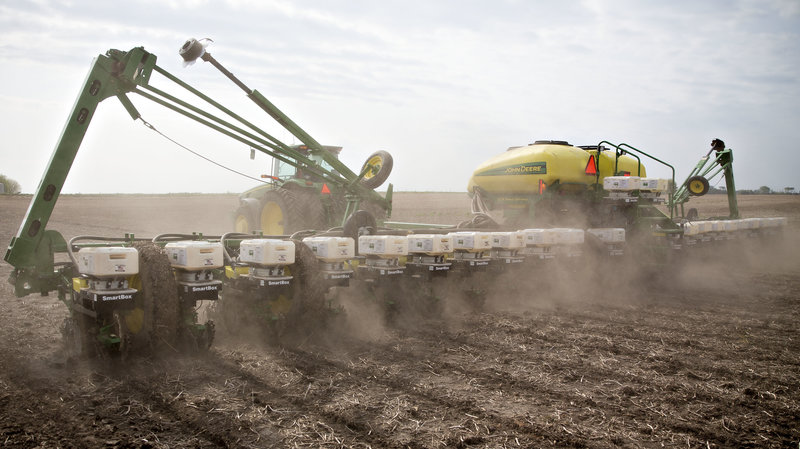 Dealing with colony collapse disorder…
It's planting time in America. Farmers are spending long days on their tractors, pulling massive planters across millions of acres of farmland, dropping corn and soybean seeds into the ground.

Most of those seeds have been coated with pesticides known as neonicotinoids, or neonics for short. And despite attempts by pesticide makers to reduce this, some of that coating is getting rubbed off the seeds and blown into the air. That dust is settling on the ground, on ponds, and on vegetation nearby.

Honeybees and wild bees, looking for food, will encounter traces of the pesticides, and some will be harmed. They may become disoriented and bring less food back to their colony. Many may die.
Read on at The Salt.