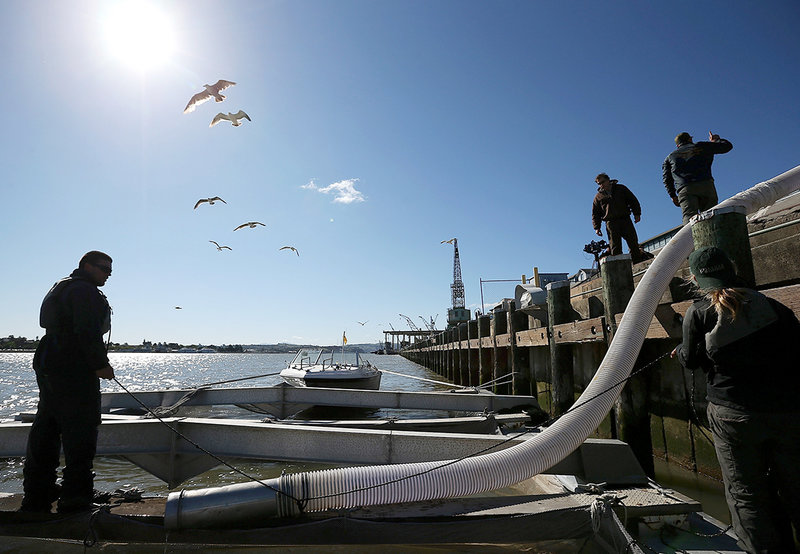 Further impacts of climate change and industrialized agriculture…
Wild Chinook salmon, probably the most prized seafood item on the West Coast, could all but vanish from California within a hundred years, according to a report released Tuesday.

The authors, with the University of California, Davis, and the conservation group California Trout, name climate change, dams and agriculture as the major threats to the prized and iconic fish, which is still the core of the state's robust fishing industry.

Chinook salmon are just one species at risk of disappearing. All told, California is home to 31 genetically distinct kinds of salmon and trout — 23 of which are at risk of going extinct sometime in the next century, according to the report.
Read on at The Salt.