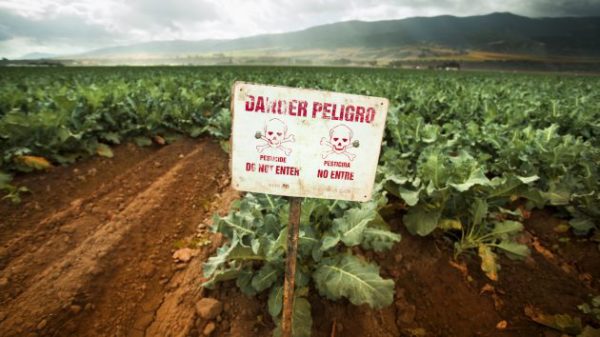 More on the dangers of chlorpyrifos…
On May 5, more than 50 farmworkers outside of Bakersfield, California, were exposed to a highly toxic pesticide that apparently drifted from a nearby field—at a high enough level that "twelve people reported symptoms of vomiting [and] nausea and one person fainted," reports the television news station Kern Golden Empire. "An additional twelve workers did not show signs of any symptoms," the station reported. "However more than half of the farm workers left before medical aide arrived."

Public health authorities took the poisoning quite seriously. "Anybody that was exposed, that was here today, we encourage them to seek medical attention immediately. Don't wait. Particularly if you're suffering from any symptoms. Whether it's nausea, vomiting, diarrhea, seek medical attention immediately," Michelle Corson, public relations officer at Kern County Public Health, said in an announcement to the TV station.
Read on at Mother Jones.