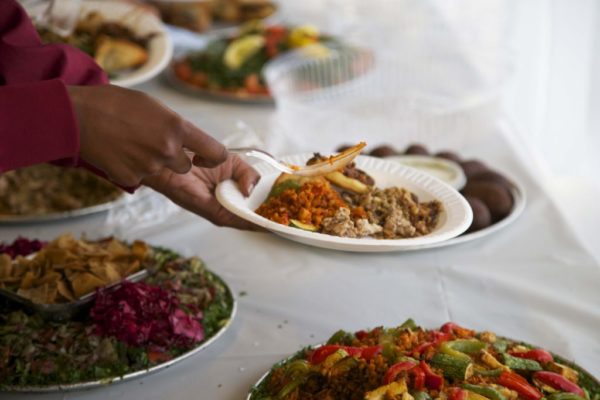 Highlights from a recent workshop, Telling Immigrant Food Stories:
Zahir Janmohamed remembers sitting around the campfire with his family at Yosemite National Park when his mom would whip out the small sandwich-press she treasured from her home country of Tanzania. With its orange handle and long metal prongs she would hold it over the open fire to toast their sandwiches. Although they might be using typical American Wonder Bread she would fill the sandwiches with ground beef, onion, cinnamon and other spices. For Zahir, his mother always used food as a way for his family to feel more at home in America and to create a bridge with Tanzania -the country they left behind, and with India – the country of their heritage.

Zahir told his story during our recent workshop: Telling Immigrant Food Stories. Held over three days at The New School in New York City, the workshop brought together eighteen journalists and culinary professionals from across the country. Participants were asked to bring an object – such as Zahir's sandwich press – that represents their food history and culture.
Read on at Feet in 2 Worlds.