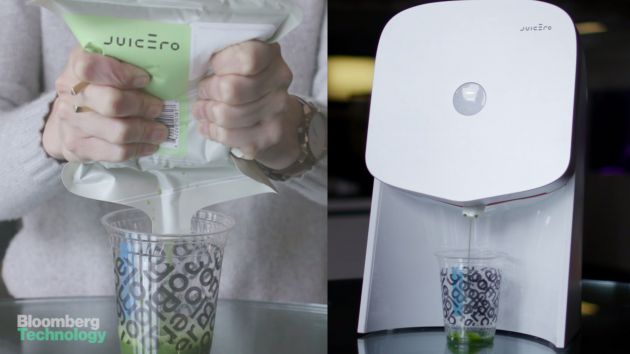 The story of the Juicero juicer…
Engorged with $120 million in cash from top-shelf Silicon Valley venture-capital firms and declared the "coolest invention of 2016" by Goop, Juicero debuted last year, peddling pricey subscription bags of pre-chopped produce and a $700 contraption to crush them into juice.

What a difference a year makes. The company has slashed the price of its contraption to $400. Juicero founder Doug Evans—who once vowed to do for juicing what Steve Jobs did for personal computing—has been replaced as CEO by a former Coca-Cola exec. And that fancy juicer? Turns out to be a bit extraneous. Bloomberg reporters Ellen Huet and Olivia Zaleski found that just squeezing the Juicero bag with one's bare hands works nearly as well as popping it into the proprietary contraption—and is actually faster.
Read on at Mother Jones.