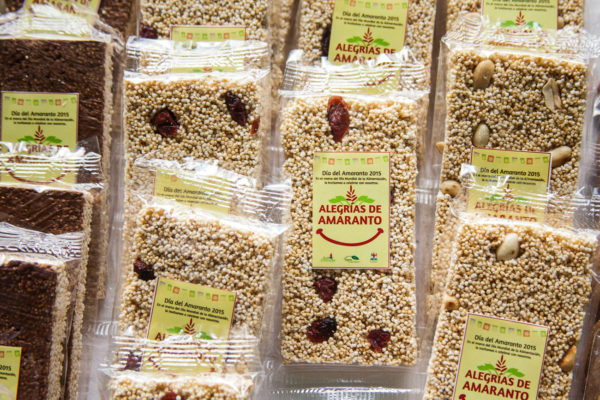 A nutritious and drought-resistant grain makes a comeback…
On a sunny Friday morning in San Pablo Huitzo, a town in the Valles Centrales region of Oaxaca, Mexico, a half-dozen women are gathered for a workshop on making alegrías, a healthy, granola bar-like snack made with popped amaranth seeds. Their ingredient list is short: water, honey, raisins, a form of raw cane sugar known as piloncillo, and lime juice.

"The trick," explains the event's gracious host, Maria Lopez, "is to get the syrup to the right temperature" before adding the tiny orbs of amaranth, each barely bigger than a grain of coarse sand.
Read on at The Salt.