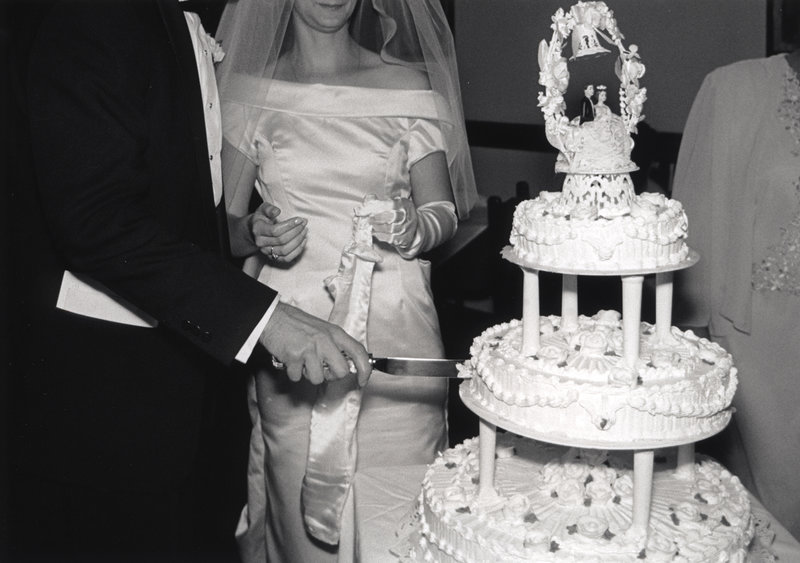 A look back at wedding cakes…
On June 2, 1886, 28 fashionable guests gathered solemnly in the Blue Room of the White House in anticipation of a rare matrimonial event.

President Grover Cleveland, a notorious bachelor at 49, was to wed 21-year-old Frances Folsom after a yearlong clandestine engagement. Wedding invitations had been sent only five days before.

Never before — or since — had a sitting president taken his vows in the White House. But while many facets of Cleveland's executive affair resembled 21st-century wedding revelry, the Blue Room ceremony would seem strange in some ways to a modern wedding guest.

The newlyweds did not kiss to seal their vows; the stoic president detested such a public display of affection. And the cake was far from a white-frosted, tiered confection.

The Clevelands celebrated with a 25-pound nut-laden fruitcake, which was common for wedding cakes until almost the 20th century, says Claire Stewart, author of As Long as We Both Shall Eat: A History of Wedding Food and Feasts.
Read on at The Salt.