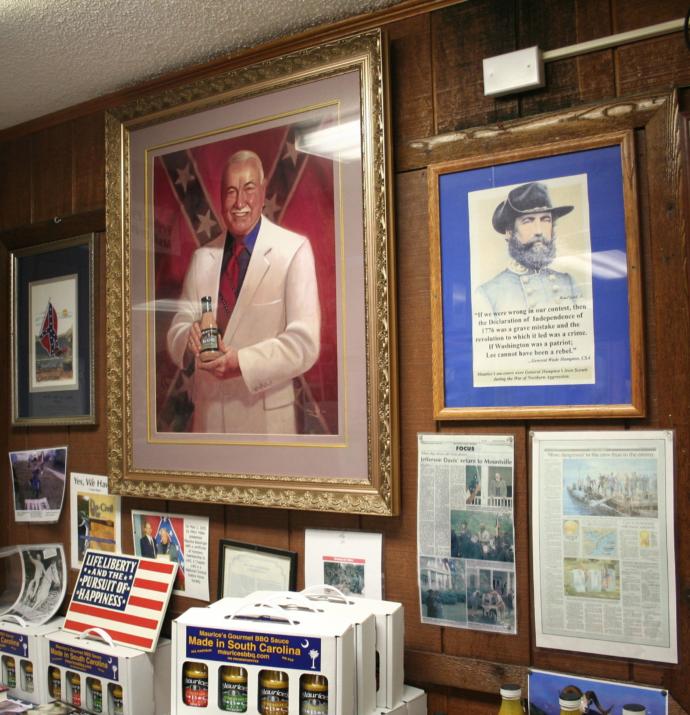 The story of Maurice Bessinger…
"Men are the new carpetbaggers of Southern food writing," she said…

The woman was referring to Maurice's Piggie Park, a small chain of barbecue restaurants, established in West Columbia, South Carolina, in 1953. The original restaurant occupies a barnlike building on a busy intersection and is presided over by a regionally famous electric marquee that features the boast "world's best bar-b-q," along with a grinning piglet named Little Joe. The Piggie Park is important in the history of barbecue, which is more or less the history of America. One reason is that its founder, Maurice Bessinger, popularized the yellow, mustard-based sauce that typifies the barbecue of South Carolina's Midlands area. Another is that Bessinger was a white supremacist who, in 1968, went to the Supreme Court in an unsuccessful fight against desegregation, and, in 1974, ran a losing gubernatorial campaign, wearing a white suit and riding a white horse.
Read on at The New Yorker.