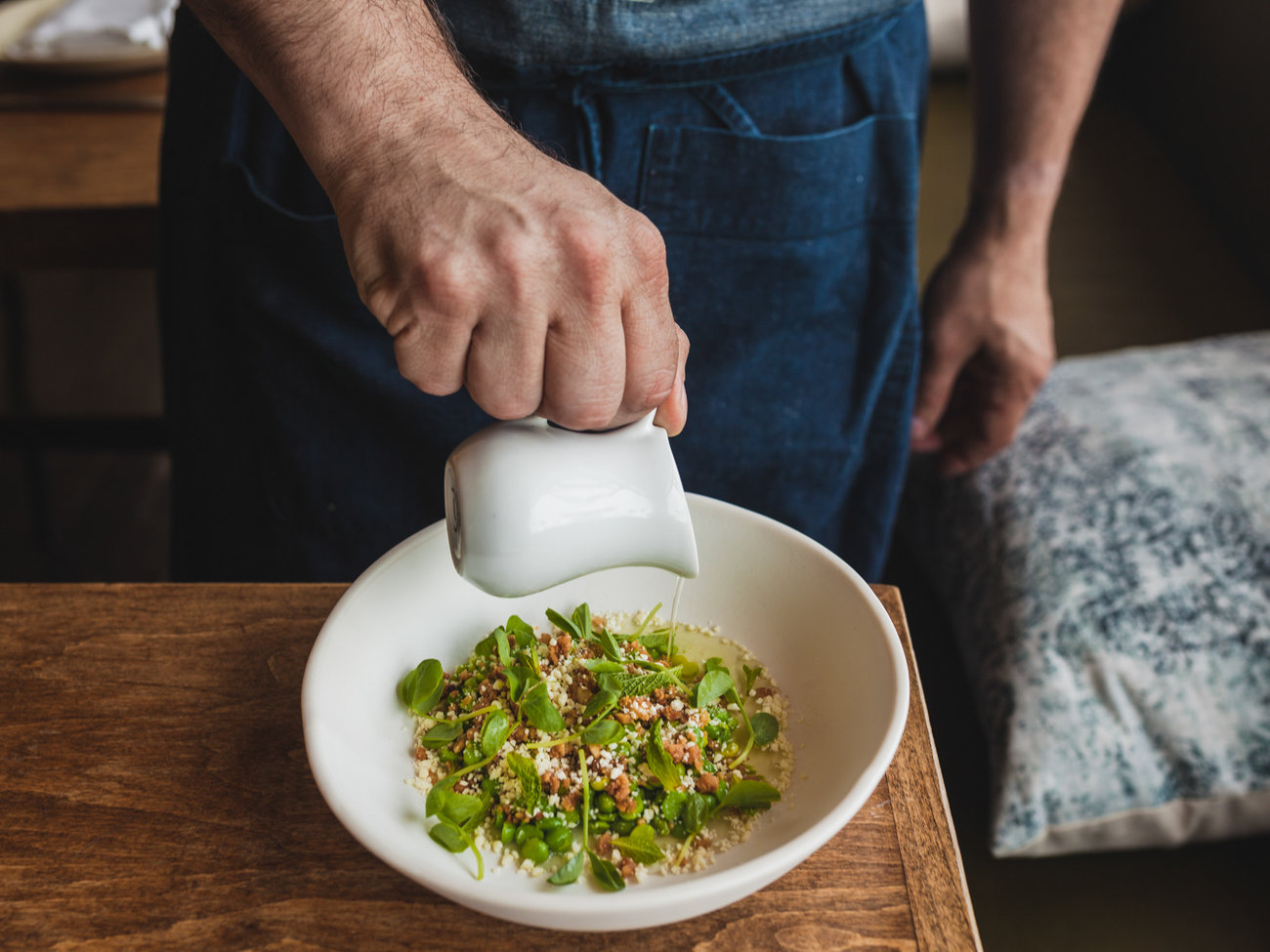 The story of Chef Jeremy Fox…
Some people call Jeremy Fox the "vegetable whisperer," the California chef who can coax remarkable flavors out of every part of his produce, even the flowers and leaves that most chefs throw away. One of his famous first-course dishes combines twice-shucked spring peas with macadamia nuts and white chocolate. He has reinvented cooking with vegetables, and in the process, reinvented himself, too.

On Wednesdays, you'll find Fox at the Santa Monica farmer's market, greeting fellow chefs and checking out the veggies at farmer Alex Weiser's stand. He marvels at the Chinese garlic — right out of the field, still packed with dirt. Then he kibitzes with Weiser about some unconventional tubers: oka, yacon , and colorful Peruvian mashua.
Read on at The Salt.